Established stockpile bases for oil-spill response equipment at
key locations in Japan and abroad.
 PAJ had established six bases in Japan and five bases overseas by the end of June 1996, to stockpile oil-spill response equipment and lend it to those in need upon request in the event of a major oil spill. PAJ also built up a branch of Hokkaido stockpile base in Wakkanai in July 2010 with the start of supplying oil in the Sakhalin-2 project. In Japan, stockpile bases are located at oil refineries and other facilities which operate 24 hours, 7 days a week, in sea areas with high traffic of oil vessels, in preparation for oil-spill incidents.

■ Domestic Equipment Stockpile Bases ▶Click here to enlarge the table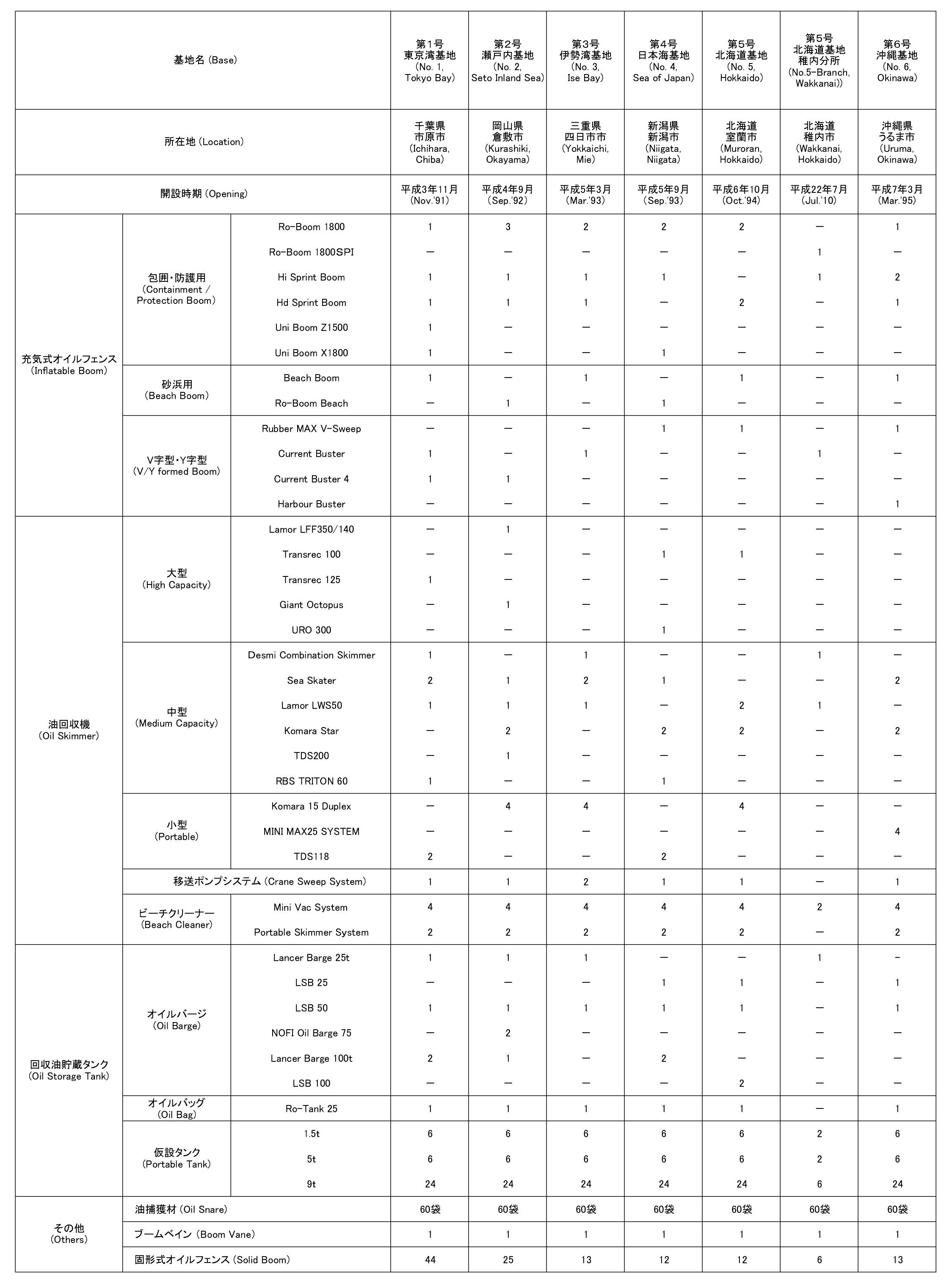 ■ Domestic Stockpile Bases


No. 3 Ise Bay



No. 5 Hokkaido

■ Overseas Equipment Stockpile Bases ▶Click here to enlarge the table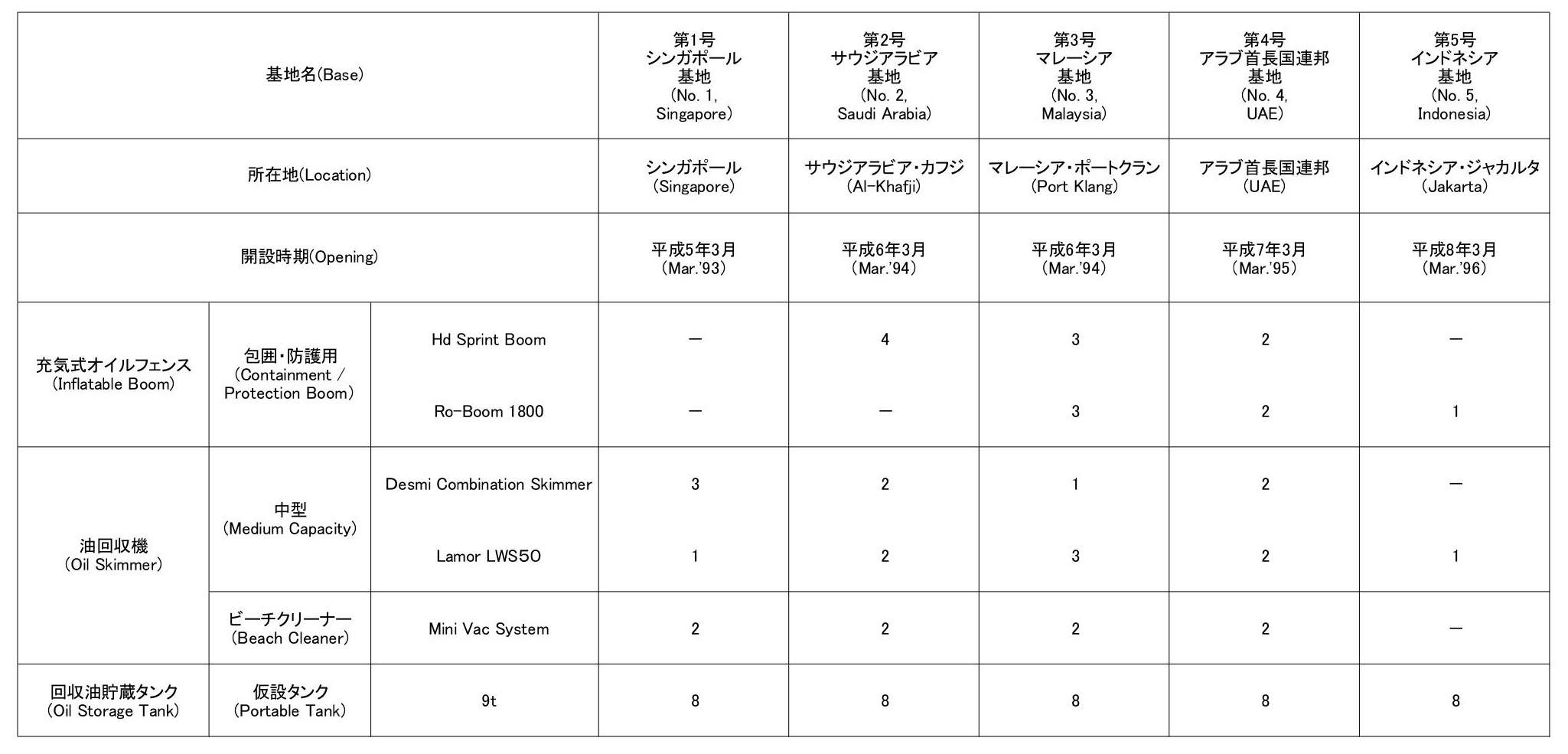 ■ Overseas Stockpile Bases


Al-Khafji, Saudi Arabia



Port Klang, Malaysia



Singapore




Jakarta